8/12/2020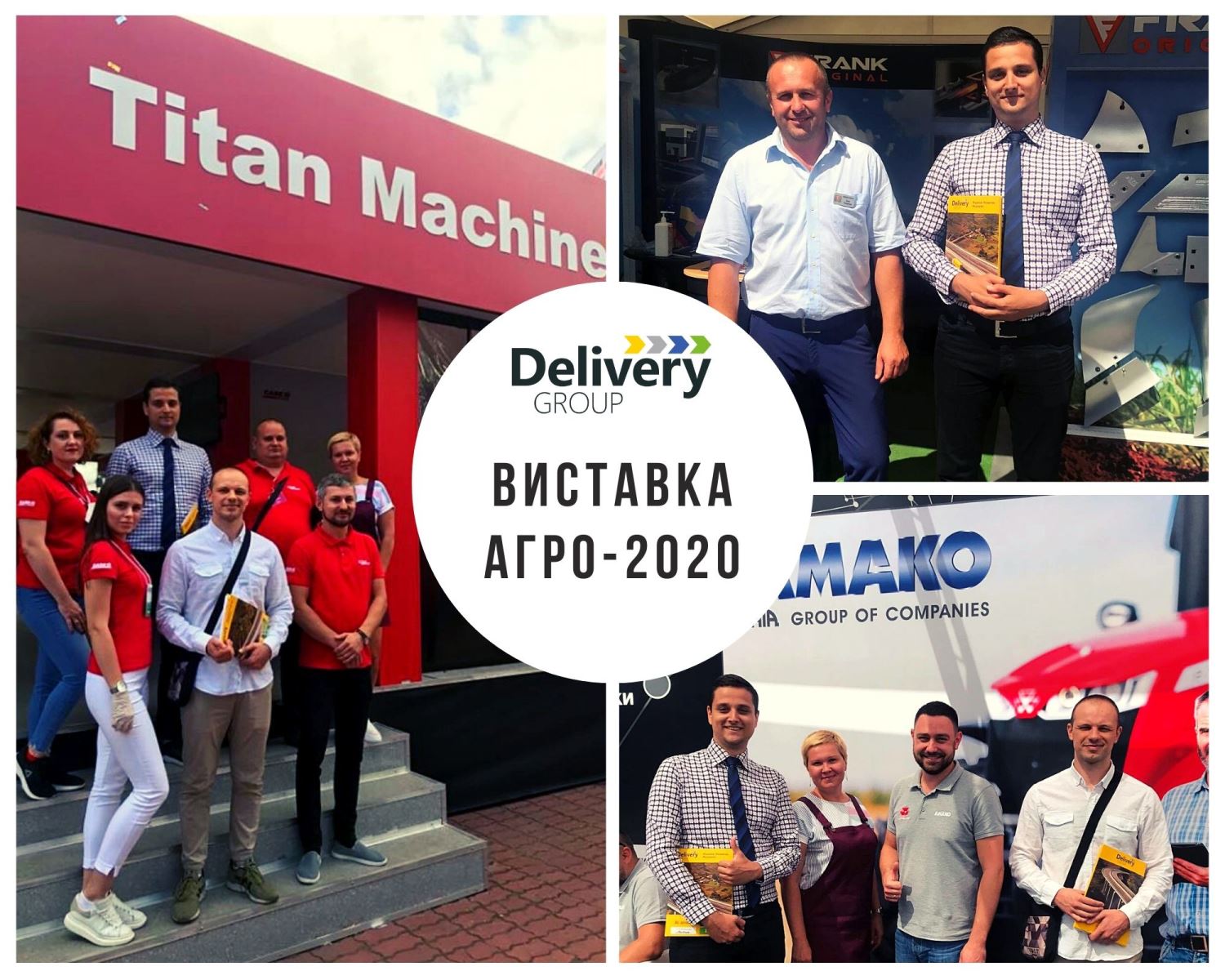 From 11 till 14 of August, on the territory of the Exhibition of Achievements of the National Economy complex the annual international agro-industrial exhibition AGRO 2020 continues. This year it is 32nd in a row and must be one of the largest in scale.



The AGRO-2020 exhibition acts effection platform for excellencetion of production, innovation, and new product presentations in all fields Agricultural sector of Ukraine. Business event, providing the opportunity for cooperation with the countries-leaders in the global agricultural sector



For the Delivery company, this event is a great opportunity to support clients and partners from agribusiness, with whom we have long and effectively cooperation, and also to make a number of new, interesting acquaintances.
It was especially pleasant to meet and talk with our regular customers, Frank Lemex Ukraine, a supplier and seller of tillage equipment in Ukraine; Titan Machinery, one of the largest operators of the CNH machinery market in the world and AMAKO UKRAINE LLC, one of the largest dealers of agricultural machinery Massey Ferguson, Geringhoff, Bednar, Precision Planting technological solutions, IVECO commercial vehicles, as well as a structural unit of the manufacturer of irrigation machines WESTERN in Ukraine.



"We have been cooperating with the Delivery company for several years in a row and we can confidently say that we are absolutely satisfied with the price-quality ratio, - said Ivan Tokarchuk, manager of the Frank Lemex company of Ukraine, - Time after time i personally come to send the and I know personally branch manager of Delivery in the Ternopil city. Of course, there is always something to work on, but, generally, we satisfied by they work"