9/3/2015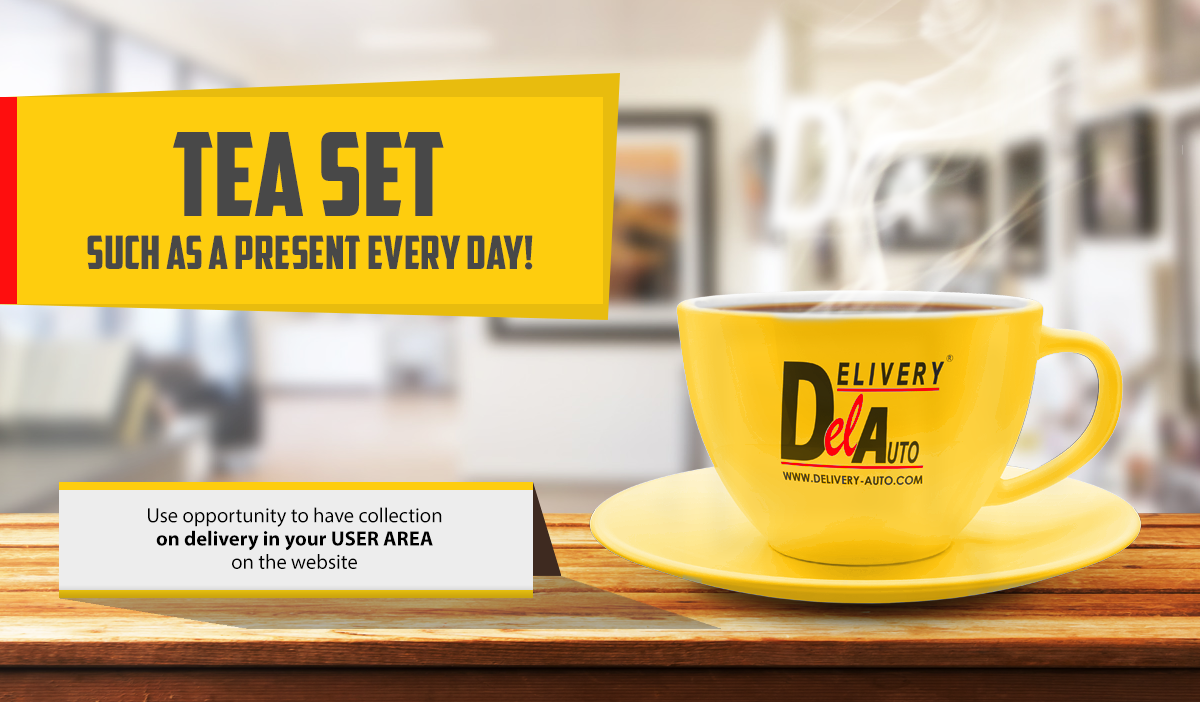 How I spent my summer – this question could evoke different emotions. Pupils feel sadness and adults feel nostalgic.
Company Delivery announces the summer continuation!
Dispatching cargo from the 3-d to 10-th of September use the option payment of collect on delivery - take part in every day draw game and win bright yellow one person tea set from Delivery.
Winner's names will be determined randomly with the help of the website random.org every day at 12.00 p.m. You can familiarize yourselves with the results of the drawings at «Special offers» on web site.
We will make this autumn brightly!
We remind that collect on delivery is safe and commodus payment method of the end users of goods with their forwarder. Payment services "Collect on delivery payment to the card account" carried out only through User Area on the website !
Cost of collect on delivery service from company "Delivery" is 10 UAH. Bank charge is 1% from the amount plus 5 UAH.
All money transactions about credit of funds are accessible for international payment service VISA and MasterCard.
For the purpose of the project "Collect of delivery payment to the card account" company "Delivery" has an agreement about partnership with famous homeland company Рortmone.com which is involved in the branch of electronic accounts delivery from the service provider.