7/11/2015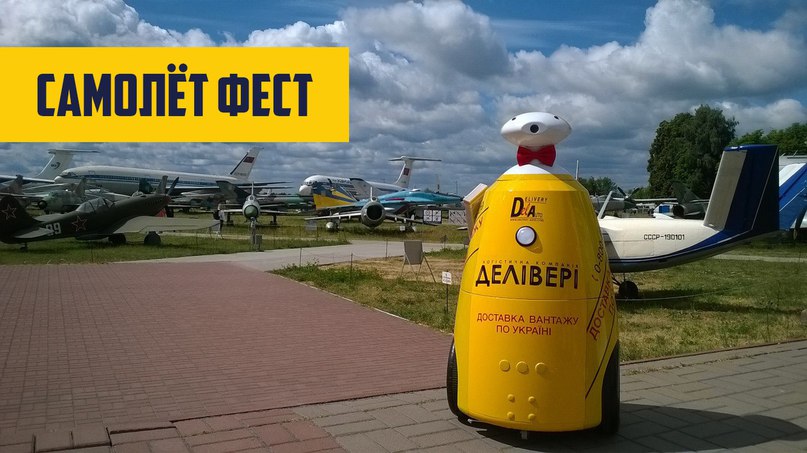 Logistic company "Delivery" takes part in a huge project "SamalyotFest". This is the first aviation festival in Ukraine designed for leisure time of a family, the aim of the festival is to draw attention of the young generation to issues of Ukrainian aviation. The festival is situated on the territory of the State Museum of Aviation. Among the exhibits – there are different incredible planes from passenger planes of An type- to winged amphibia. Even the biggest helicopter in the world MI-26, which can accommodate eighty-two passengers at once, found its place on the territory of the museum.
The festival is held in Kyiv from July 11 to July 12 at the State Museum of Aviation at the address 1 Medova street.
P.s. PR-manager of "Delivery", charismatic robot Delver will visit "SamalyotFest". Delver will tell about his impressions from the festival in his blog in corporative network Yammer . Don't miss it!