5/30/2015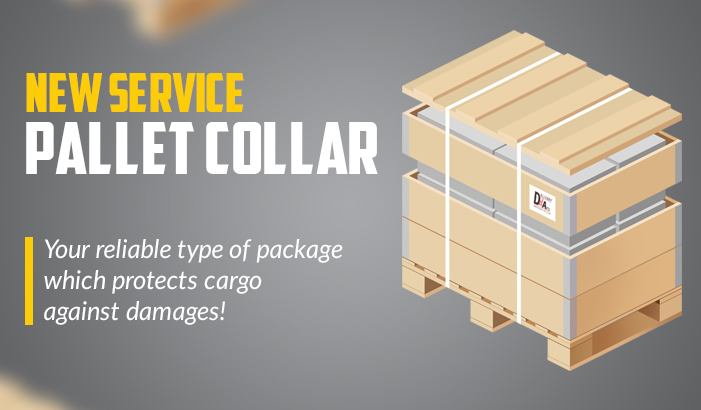 Dear clients,
We are glad to inform you about a new service of the company "Pallet board".
Starting from June 1 you can use warehouse packaging, pallet board for storing, safe transportation of the goods. It is a detachable, folded enclosure for pallets.
Within the framework of this offer, "Delivery" will be able to guarantee complete safety of the cargo and even faster perform quality delivery of the goods.
This kind of packaging is very popular all over the world.
Among its advantages:
- reliable protection due to rigid construction;
- a possibility to increase the height needed;
- versatility depending on the amount of the cargo;
- reasonable price, etc.
Price of the service "Pallet board" per unit of commodity with the bar code is 20 UAH. The norm of "filling" of one pallet board is set to the level of at least 70 kg and at least 0.2 cubic meters.
This service is provided by all the representative offices of the company.