3/2/2015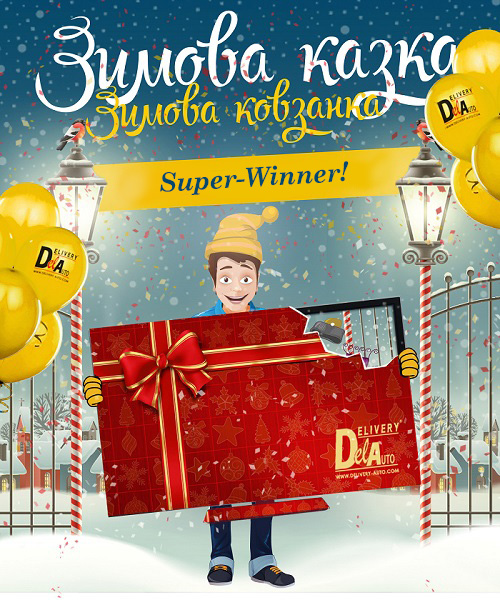 On Monday, March 2, a gross offer of a logistic company "Delivery" "Winter fairy tale - winter skating rink" came to an end. It lasted all February. Not only the information accompaniment of the project was triumphant, so was the main prize - a 55" TV!
Having passed more than half a thousand of active participants in the final drawing, the winner of a television giant became Poyras Ivan Ivanovych (declaration number - – 2810000499). Our happy client sent the cargo on February 18 from Reni city (Odesa region). This victory - is a bright confirmation of a simple condition of "Winter fairy tale - winter skating rink": "Sent the cargo - received a present!"
Let us remind you that the offer took place from February 1 to 28 inclusive among the participants that sent their cargo from the representative offices of the "Delivery" company.