6/4/2018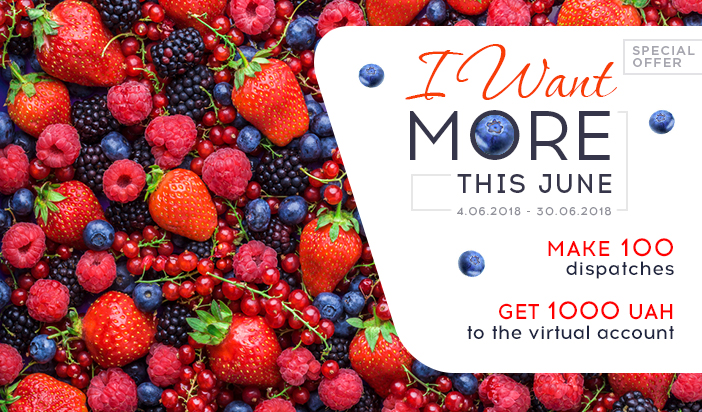 The summer has come so does the time of vacation. There is a desire to get a warm on a beach, or to find out new places on feet. "Delivery" company offers to collect points for the bright gifts, that come in useful this summer trip. Picnic sets, radio-controlled helicopters, vehicle chargers, flame-coloured cups, elegant sets for cheese and many other gifts are prepared for the participants of the offer "I want more this June!" Conditions are quite simple:


Register in the loyalty program Club Delivery Group




Dispatch from / to 22-offered warehouses




Be payer for receipt.
For each your dispatch we return 100 points in a virtual wallet that you can change for:
Payment of Warehouse-Warehouse transportations
One of the gifts offered in the loyalty program list



The additional super-prize will be drew among participants at the end of the month. Because we, more than anyone, know how to bring joy to our clients.

Get more this summer!