5/14/2018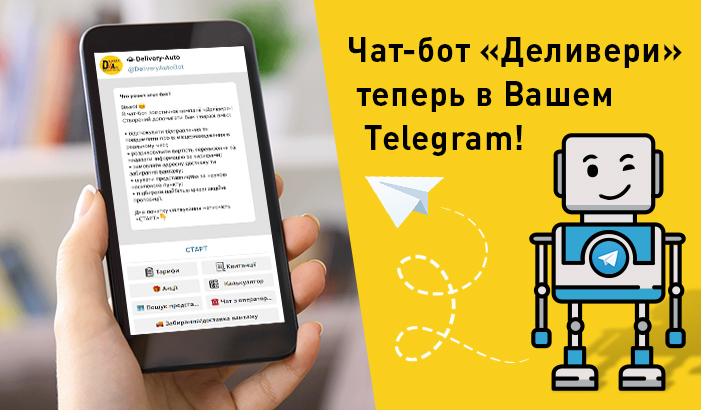 "Delivery" launched service chat-bot in one of the most popular messengers - Telegram.
Virtual talker was created for quick and effective help to the clients of the company. Today chat-bot "Delivery-Auto" can:
to monitor dispatches and inform about their location in real time;

to calculate price of the transportation and to provide information concerning tariffs;

to order address delivery and pickup of cargo;

to seek for representative offices on the name of populated locality;

to select the most interesting special offers.
Online-assistant will be improved and it will be studying during the process of work. The more requests it processes, the faster and better its answers will be every time. In case if the chat-bot is not able to provide information on the targeted question for the client, the communication is shifted to the operator of contact-center "Delivery".
To start communication with chat-bot "Delivery" tap in Telegram search box @DeliveryAutoBot and choose chat with corporate identity. In the opened dialogue press the button "START". Choose necessary action.
In the nearest future "Delivery" chat-bots will be launched at other platforms - Messenger from Facebook and Viber.