9/18/2017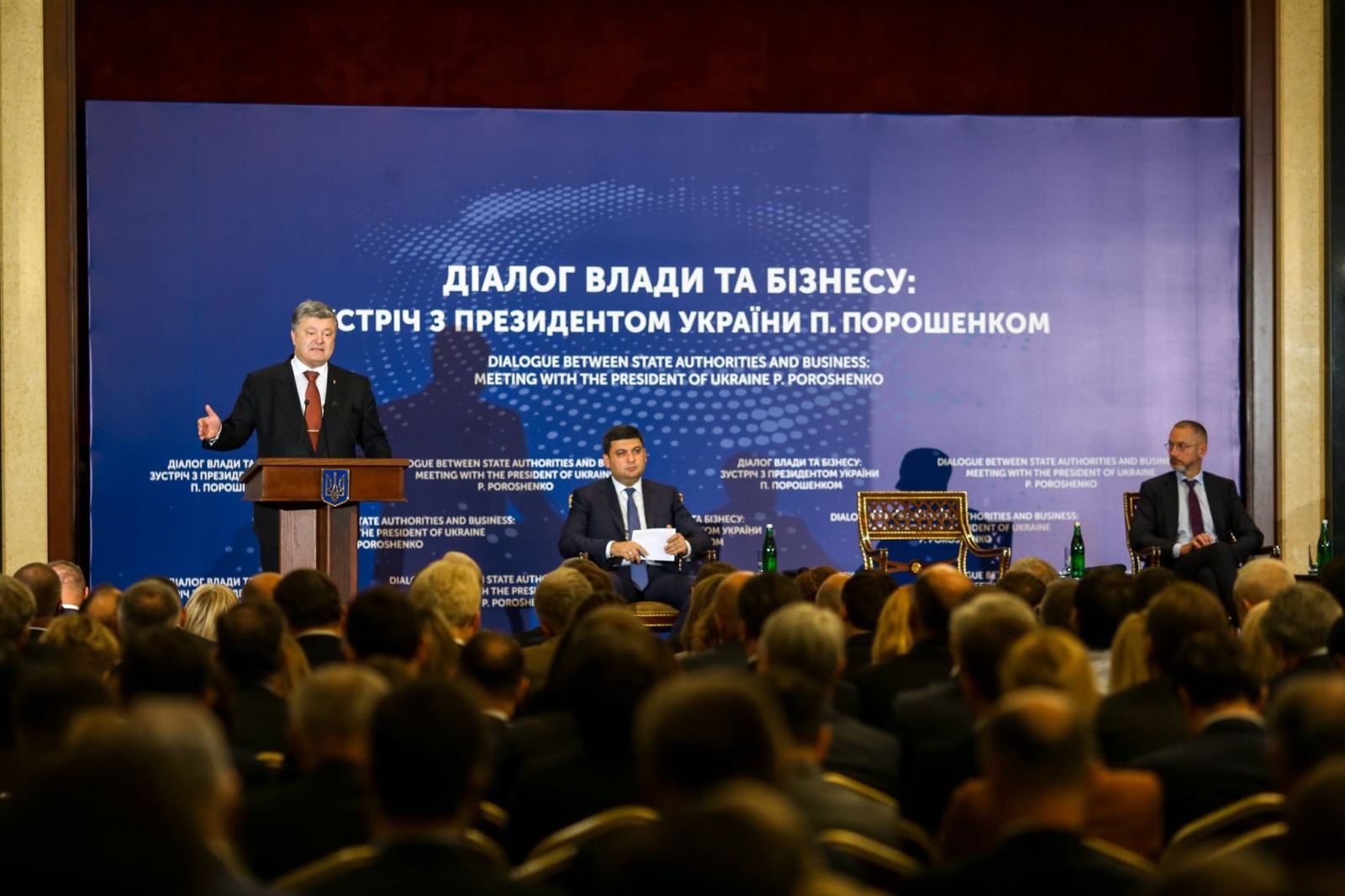 ​
Dialog of business and the authorities took place at the highest level. Ukrainian entrepreneurs were represented by Ukrainian Entrepreneurs' Union (UEU) at the meeting with the first persons of the state, and "Delivery" is an active member of the Union. Together, more than 300 representatives of business were at the meeting from all over Ukraine. "Delivery" was represented by its General Director Olena Lakatosh.
The meeting was opened by the President of Ukraine Petro Poroshenko and the Prime Minister of Ukraine Volodymyr Groysman. The President and the Prime Minister told about the pace of economic reforms and shared with the achievements of the state for the last year. Among the main things – improvement of macroeconomic situation in the country, introduction of visa-free regime with the EU, Agreement about association between Ukraine and the EU was commenced, and others.
First vice Prime Minister of Ukraine, Stepan Kubov, Chairman of the Committee of Verkhovna Rada on issues of tax and customs policies, Nina Yuzhanina, the secretary of the National Investment Council, Boris Lozhkin were present in the auditorium.
The main topic of the sincere talk became illegal actions of law enforcement authorities towards the business. That is why it was very important that there were present representatives of the Power block: General Prosecutor of Ukraine Yurii Lutsenko, Chairman of the National Police of Ukraine, Serhii Kniazev and others.
Another block of issues that were raised by UEU touched deregulation and business climate. The Union aspires to have maximum decrease of influence of the state to business by creating comfortable and fair conditions for development. UEU once again reminded about necessity of urgent approval of deregulation laws that have been in the Verkhovna Rada for a long time.
The entrepreneurs paid particular attention to issues of privatization, currency liberalization, and protection of rights of the creditors.
The most important thing was that the President, the Prime Minister, the General Prosecutor admitted pressure from the law-enforcement structures as problem number one for the Ukrainian business. The top people of the state promised to stop "mask-shows" very soon and by the end of the year to hold the Day of deregulation in the parliament and issue the necessary laws that influence the conditions of running businesses in Ukraine.
Let us remind that "Delivery" takes active part in UEU activities: following the initiative of the company, the Committee of transportation and logistics was created, today it is headed by Andrii Ivasiv (deputy chairman of Delivery Group). For the year of existence, the Committee was joined by more than 70 companies – members of UEU. Active work on perfecting legislation foundation in the field of logistics, transportation, and infrastructure is being provided and also lobbying interests of entrepreneurs at the national scale.
Become the member of UEU and join the Transportation and Logistics Committee!