11/21/2016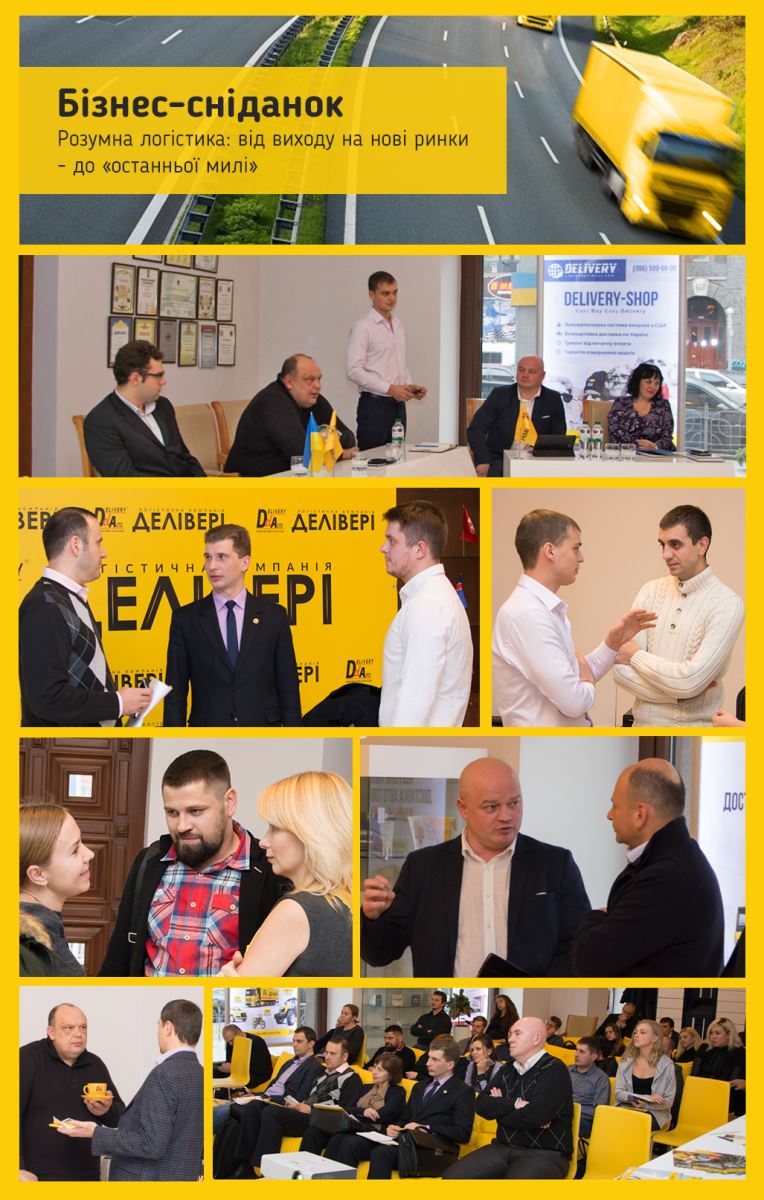 On November 11 «Delivery» Company held a business-breakfast «Smart Logistics»: from access to а new market – to «Last mile» at a Customer Service Center.
The company has gathered very strong team of experts and speakers, who have shared practical knowledge in insurance, logistic and international transportations.
Viktor Baranowskiy, head of projects of "Logistics Workshop" Center told about his vision of "last mile" role of in company's logistics chain. His report has been supported by practical examples of "Delivery" Head of the Department of the address logistics Anton Bondarchuk, who spoke about the qualitative changes in the address logistic in the company in 2016.
For example, during 10 months of the current year the volume of deliveries increased by 17% and accounted 23% of total shipments, in comparison with the same period of 2015. The percent of pick-ups of cargo is growing. If in previously year 22% of cargos, transported by "Delivery" Company was taken from the customer address, in the 3d quarter of 2016 this percent is 25%.
The CEO of «Kvorum» insurance company – Elena Mironenko shared her own experience in insurance sphere and told how to choose correctly an insurance company, on which details clients need to pay their attention when it is necessary to make a contract.
Dmitry Pyatnitskiy, Head of the department of foreign trade and consulting of the Chamber of Commerce of Ukraine told about
introduction of Ukrainian companies at the European markets, import and export.

The most expectative performance of the business breakfast was the report of "Delivery" project manager Alexander Ilnitsky. Presented service of orders and deliveries of goods from US online stores - Delivery shop - caused the great interest of the audience. "The main difference between the «Delivery Shop» service from existing analogues - Full integration with American online stores, allowing customers instantly make purchases online without copying links and English knowledge ", - Alexandr concluded.

Inquiry:



"Delivery" Customer Service Center is a free professional communication platform for customers and partners of the company, market leaders, national and international experts. Monthly CSC  held  business conferences, forums and professional workshops.
To get more details, please, click the link.