«Delivery» company opened 50 new representative offices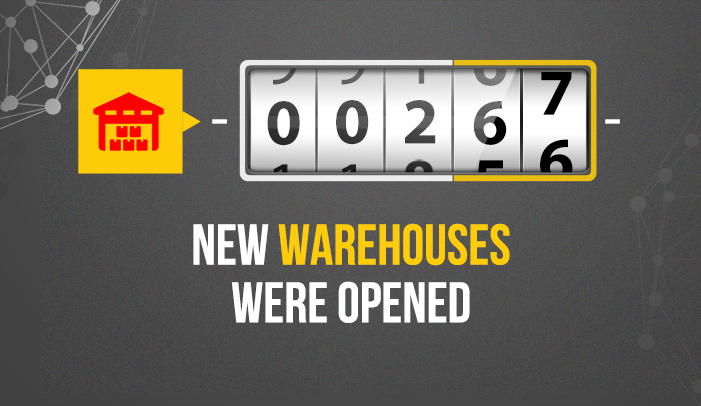 «Delivery» company opened new representative offices:
March:
April:
May:
June:
July:
August:
September:
October:
November:
​December:

The plans for 2016:  to start up more than 50 new warehouses in the cities, where company has not had representative offices before. Large offices will be opened in the immediate proximity to the production and distribution centers, large companies from the retail sector.



Some offices will be started up by its own, and some - on the affiliate program - franchising.



In such a way, until the end of 2016 " Delivery " will extend the cargo branch network to 280 items.
Expansion of the number of offices and working hours prolongation is an important strategic component of the company's presence at the market.
«Last year we measurable extended clients opportunity to receive cargos up to 30 kg. Started up «Delivery to automatic parcel terminal service» (more than 1,400 "PrivatBank" automatic parcel terminals), we offered a good alternative to representative offices of B2C format and covered part of the regions, where «Delivery» warehouses were missing. Today, we are also develop a completely new format of service offices for audience segment, which was covered badly earlier, "- has commented Elena Lakatosh, «Delivery» Chief executive officer.