«Delivery» invites to Business-Breakfast «Smart Logistics»: from access to а new market – to «Last mile»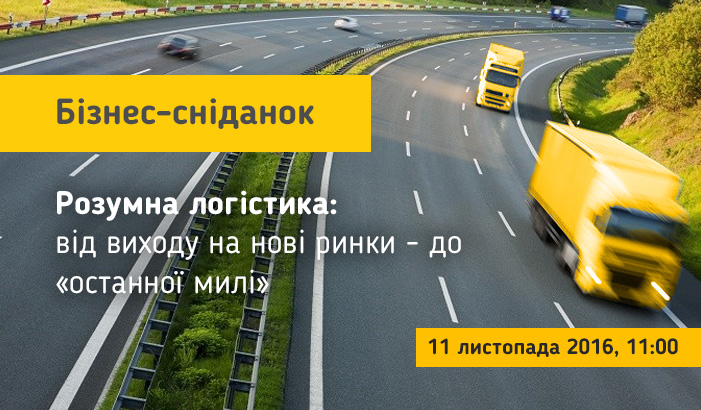 ​
On November 11 at 11 a.m. Delivery Company will hold a Business-Breakfast: «Smart Logistics»: from access to а new market – to «Last mile».
The following speakers will share their experience: Victor Baranowski, head of projects "Logistics Workshop" Centre, Vitaliy Gordyna, Director of the Department of External Economic Relations and Consulting Chamber of Commerce of Ukraine, Elena Mironenko, CEO of Kvorum insurance Company, Alexander Ilnitskiy, head of "Delivery" development projects, Anton Bondarchuk, Head of Department of Address logistics in "Delivery".
The main topics that will be discussed at the meeting are relaiting to the enter Ukrainian companies at the European markets, import and export, the role of the "last mile" logistics in the formation of customer loyalty, features of cargo insurance. As a part of the Business Breakfast will be held a presentation of the new «Delivery» product - Delivery-Shop - a single platform for orders and delivery of goods from online stores US and China.
Among the guests: representatives of small, medium and large businesses from industries, agricultural sphere and financial investments.
To prebook at the meeting: (050) 344-47-44.
We are waiting you at the address: Kyiv city,15/2 Velyka Vasylkivska street
Please click the link to get information about program of Business Breakfast