"Avtograzhdanka" it is easy! Change points for OSAGO assurance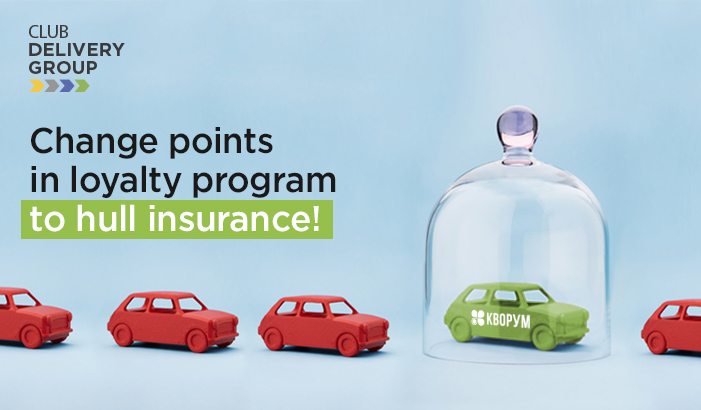 From July 27 Delivery Group widened action of loyalty program. In partnership with insurance company "Kvorum", clients of "Delivery" obtained possibility to exchange their collected points for OSAGO assurance (Avtograzhdanka).
Conditions of filling-out of e-assurance are picked up personally for each client depending on your region and peculiarities of transport vehicles.
To exchange points for OSAGO e-assurance, you need to register at the Personal Area at the delivery-auto.com website and you also should register at "Delivery Group-Cub" loyalty program.
Participation in Delivery Group Loyalty Program guarantees additional privileges as follows: payment for transportations with points, participation in specialized business-breakfast of "Delivery", and also in foreign logistic conferences and forums, points exchange for expensive gifts, certificates and advertisements at the warehouses of the company.
You may receive additional consultation on Loyalty Program and also get to know how to exchange points for OSAGO assurance on the phone number - 050 474 73 44
More information about loyalty program is here.