Special deal "I want more this August"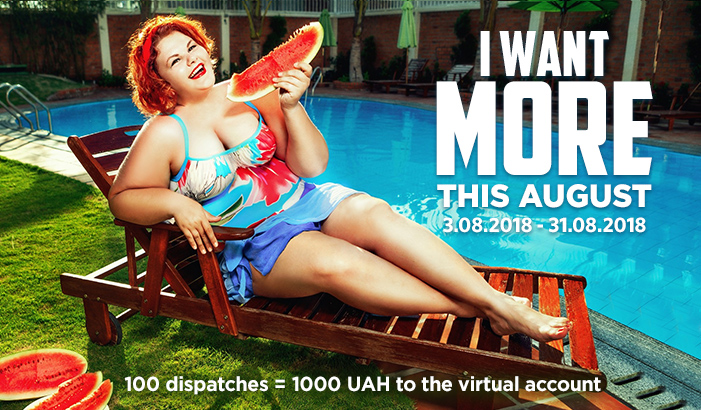 The last month of hot summer!
It means that it is the time to realize your most daring desires and fill this August with unforgettable emotions and bright impressions!
Be more brave and receive even more!
Make 100 dispatches via "Delivery" in August and get 100 UAH in a virtual wallet of loyalty program "Club Delivery Group"!
You can exchange accrued money for payment for transportations or for pleasant gifts for unforgettable summer holiday!
The offer details and the list of the warehouses that meet the conditions are here.
Do not keep your desires for later!
And also we remind that from July 27 clients of "Delivery" can exchange their accrued points for the assurance "Avtotsyvilka"!